A gif to explain this October: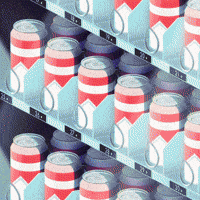 You can blame school for it…*exhales dramatically* but I did a lot of nice things to. I took probably more than fifty flower pictures. And they actually turned out good. I love going into the garden and taking pictures. Have to do that again sometime…
---
Total number of books read: 4 (read my "Life Update"…the second one:)
---
The Scorpio Illusion by Robert Ludlum (Thriller)
My Ratings: 2.5/5 (kind of regret buying this book to be honest…)
The plot was actually really good. I guess this could have been better if it would have been written by another author. There was a lot of unnecessary details and conversation in there. Like, it went way too fast. And some things fell a little out of place. There are much better books out there…like the Scorpios were some sort of secret organization…is that all?? Like I want to know more. You could have added that to the book instead of the unnecessary paragraphs…? This book would have had so much potential had it been written by another author. Quite disappointed. Expected more.
---
Other Posts:
---
What I Plan To Read Next:
Something light probably. Some contemporary perhaps. I will have exams soon in December (yep…in December because Covid loves messing up things) and I am already a little stressed…
---
Life Update:
I have been in a bit of a reading slump I guess. My mind was just everywhere and school is just deciding to settle permanently on my back, or rather on my head; because my brain is trying to escape but it cannot.
I actually read 4 books. The Scorpio Illusion and the Fifty Shades of Grey trilogy…(shh…I am still twelve…) but…I think it gets a three out of five. It was just that I don't need that many scenes every ten pages thank you. You better shut up now. I was just curious…
I took many pictures of flowers from our garden. And I think they turned out pretty good. Here are some of them:
(the pictures are NOT to be used without my permission)
It looks much nicer in my blog page you know…I don't think the collage shows in the WordPress reader…
©2021HermioneAJ
---
Music I Listened To:
Reputation by Taylor Swift (full album)
Speak Now by Taylor Swift (full album)
Folklore by Taylor Swift (full album)
Stay by BLACKPINK [when you realize the meaning of this song..]
Hope Not

by BLACKPINK [..just find the English version…I'll cry]

You Never Know by BLACKPINK
On The Ground by Rosé
Gone by Rosé [listen to this…please. It is all in English and it is just so beautiful. The lyrics I can't-]
Money by Lisa
You have to listen to those songs. I absolutely loved them…especially the BLACKPINK ones…it is a shame they don't make anymore like these now…they are literally one of their best songs😔. Like the ones where it makes you actually feel the song.
---
October Goals Review:
Read more than 5 books. ❌
Find a miraculous way to balance life, school and blogging. THAT MEANS I HAVE TO POST AT LEAST ONCE A WEEK! ❌
Don't close my eyes while riding a bike the next time. ✅
---
November Goals:
Hey you idiot, just breathe okay…I know you have got Bharatanatyam exam and Alliance Française and your second term exams are starting at the beginning of December…just breathe…oh and 2 presentations.
Read more than 3 books.
Catch up on book reviews.
Breathe.
Live.
---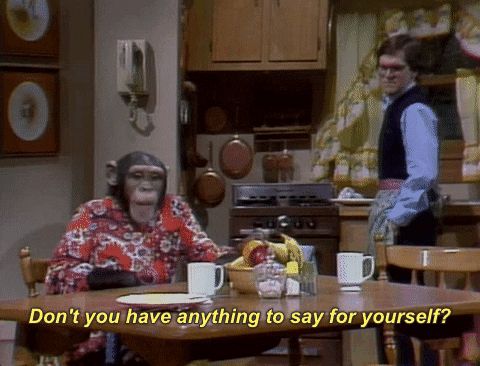 …because I don't…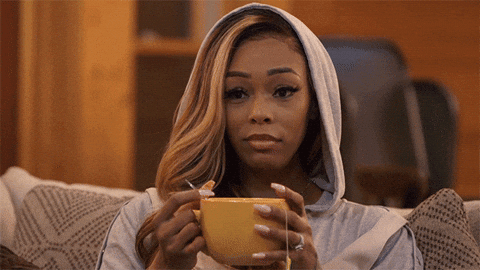 Oh well, I guess I'd better go now…because I have 2 presentations to do, practice Bharatanatyam and revise the theory for the exam, study French for Alliance Francaise exam and catch up on the reviews. That is a lot to do.
Did I mention that I have to do a presentation on my favourite book?? I was planning on doing it on Six of Crows. Definitely not Harry Potter. My friends totally put me off that idea. Not Sorcery of Thorns, the subject gets really close to one of my fictional crushes. Not Shadow and Bone; gets too close to the fictional crush thing and I might start crying…Not Fable…I have no idea what to say. Least why I even love this book. Not Game of Thrones; it isn't for my age and if the teacher has read this book (she read Harry Potter and she might have read Game of Thrones), that would be embarrassing. And I might start rambling why George R.R Martin shouldn't kill Jon Snow…
So let us just settle with Six of Crows. I just have to pretend I am making a review and just make it interactive. *deep breathing* It isn't as easy as it seems to be. I dreamt I went to do the Alliance Francaise exam and I hadn't even revised at all. And you had all this advanced stuff…